When You Have Questions About The Local Area Contact A Local Expert
When You Have Questions About The Local Area Contact A Local Expert



By Barbara Leatherwood, Realtor /Agent Owner Yukon, OK
PHONE 405-301-7824 / EMAIL [email protected] / WEBSITE BLeatherwood.exprealty.com
I'm sure the first question you have is what makes me the Local expert? And the second question would be and why should I use you out of the hundreds of other Professional Realtors out there?
In pretty simple terms, I have lived in the Oklahoma City Metro and Yukon area for over 25yearsandI stay actively involved in the Community and its people.
I study the Market constantly and know the true value the area has to offer because I live here and just like you, I want to know the Value of my home and when the price goes up or down.

Based on your preferences, not mine, I can find you the best home in any area.
I KNOW THAT SOUNDS LIKE A CLICHE BUT IT'S REALLY TRUE MY CLIENTS WILL TELL YOU THIS ABOUT ME
Barbara Leatherwood is the best Realtor I have ever had. She helped us find the house we wanted in the area we wanted for the price we wanted. She was the only person that was willing to work during a holiday weekend when we had off work to find a house.~ Andrew M .
I can tell you where the busiest streets are, with a lot of traffic or I can tell you where the quiet little Cul de sac is helping you locate that too, where the fast foods or fine dining is. Is it a specific school you are in search for, I can tell you where it's located and what homes are available there.
Our High School is state of the Art in Technology and we have the best educational resources available.
Our small town, though growing, still maintains that small town feeling with its many local events and interaction with the residents.
Our local Police and Fire Dept Interacts with the Community because they too live here, they are our neighbors and want good things for our Community.
New Homes are being built all around us and new housing Additions seem to be added every few months.
If you have questions about the Schools, Local Events, and the Thriving Community Culture, these are my favorite things to talk about.
Barbara Leatherwood Helped me buy a home. Very knowledgeable and extremely pleasant. Helped answer all questions and concerns. Thank you for helping our son buy his first home. You truly were a blessing! E Sanderson 02/13/2015
It's really important to me to find out what you like and what would be a good fit for you based on your wants and needs.
With my local area expertise, knowing what each area has to offer helps eliminate the need to spend endless days looking for something you will absolutely love to live in for years to come.
In February we found out that we were going to be transferred to Oklahoma. I contacted Ms. Leatherwood in regards to some properties I was looking at. She was very nice and put me in contact with someone to see just what we would be able to qualify for. We actually did not get to Oklahoma till July3. She was so wonderful I gave her a call on the morning of the 5th of July and by that afternoon she has 3 properties lined up and ready for us to go and look at. She was so generous with her time that she spent the next 4 days showing us the property, that by the next Wednesday we were able to put a bid in on a house. Ms. Leatherwood will go above and beyond to help you find the house for you and your family. We could not have made it through this process without her.
My husband has retired from the Navy now and we have had several moves and Ms. Leatherwood has been the only Realtor to go above and beyond helping us find a home and putting us into contact with the right finance person.Ms Leatherwood does not forget about her clients she will still give us a call periodically to check on us and make sure everything is going well. You can count on Ms. Leatherwood to help you in your home search and to help you with whatever you may need. My family would use her again if we were going to purchase another home, we have recommended her to several of our friends and church members.~
Tracy M
Knowing the area and the Market makes a huge difference, to the HomeSellers it makes a difference on how fast and efficiently your Home can be sold and get the most Value, it which means putting more money back in your pocket.I would love the opportunity to show you .
I love what has been happening in our City the past several years, we are no longer considered the small town.
People want to live here and with the right marketing and the right pricing strategy you can get your information in front of them Nationwide now more than ever with the latest use of our technology and tools. !
You are the star of our Show with our small town hospitality
I make a serious commitment to each Client I work with to give you the very best you deserve in navigation the Real Estate Transaction and make sure you understand every step of the way what to expect

I recently worked with Barbara on a transaction in which she was the Buyer's real estate agent and I originated the mortgage loan. Barbara was a very responsive real estate agent that answered all phone calls promptly, communicated very effectively and helped the buyer every step of the way. She was excellent to work with and I found her professionalism to be very helpful in getting the transaction to close. Thanks, Barbara, for all of your help!

by Nick Utesch - Progressive Finance
Big thanks to Barbara Leatherwood, a top performer, who finds time..... at any time, to help anyone in the office any step along the way. Barb puts others first, a very great quality.
by Robert S - eXp Realty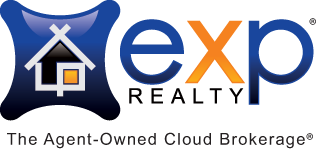 GOT A QUESTION? CLICK BELOW
CLICK ANY OF THE LINKS BELOW TO SEARCH FROM WHERE YOU ARE
Author:
Barbara Leatherwood
Phone:
405-301-7824
Dated:
October 1st 2017
Views:
121
About Barbara: In my Personal life, my objectives are to go that extra mile to encourage others in their success. ...