We Are Here To Help The Earth
Happy Earth Day! In honor of today's holiday, we wanted to share a few fun and easy ways to improve your home while helping the Earth!
Switch to LED lightbulbs. They are both cost and time efficient! They last 10 times longer than a regular bulb, and end up saving energy. And when it is time to dispose of them, they don't have any harmful chemicals that hurt the planet.
Make sure your windows and doors are draft free. If they aren't a little bit of caulk can go a long way. Make it your weekend project this weekend! It makes quite a difference in energy bills.
Ensure that there is adequate insulation in your attic. In older homes, this tends to be a recurring problem. Check out your attic and make sure the insulation is just right! This will make your home more energy efficient and a lot more comfortable.
Schedule annual maintenance on your heating and air conditioning system. Sometimes if your home isn't performing energy efficiently, your heat and air might be out of whack! To be safe, schedule annual maintenance to keep your home operating in ship shape.
Plant your own food and herbs. Make a cute little vegetable garden to grow your favorite organic vegetables and herbs! Nothing is better than fresh food, especially when it comes right from your backyard. (We can speak from experience that fresh basil is the bee's knees!)
What ideas do you have for helping the planet? We'd love to hear from you, let us know on Facebook, or send a picture of how you're celebrating Earth Day!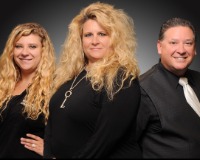 Author:
Heidi Rose
Phone:
405-274-9210
Dated:
April 22nd 2018
Views:
361
About Heidi: ...