Private Mortgage Insurance
What is PMI? How can you get out of paying this high insurance? I've got your answers…
Private Mortgage Insurance (PMI) is a special type of insurance policy, provided by private insurers, to protect a lender against loss if a borrower cannot continue paying. Most lenders require PMI when a home buyer makes a down payment of less than 20% of the home's purchase price. PMI allows borrowers to obtain financing if they can only afford (or prefer) to put down 5%to 19.99% of the cost, but this comes with additional hefty monthly cost.Borrowers pay their PMI until they have accumulated enough equity in the home that the lender no longer considers them high-risk.
PMI costs can range 0.25% to 2% of your loan balance per year, depending on the size of the down payment and mortgage, the loan term and your credit score. The greater your risk factors, the higher the rate you pay. Also, because PMI is a percentage of the loan amount, the more you borrow, the more PMI you'll pay. A20% down payment is the magic number to get out of paying PMI.
So after you have read this, what should you remember? Save your 20% down payment and it will save you A LOT in the long run. All in all, even if you cannot pay the 20% down, the PMI beats the heck out of renting! If you are thinking about buying or selling a home in the near future, give me a call! 405-921-3164 Brittany Neumann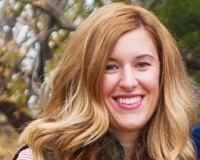 Author:
Brittany Neumann
Phone:
405-921-3164
Dated:
January 21st 2018
Views:
449
About Brittany: Allow me to introduce myself to you. My name is Brittany Michelle Neumann and I am a proud resident...