FREE MONEY
It is the American dream to be able to own a piece of real estate. For most people, this piece of real estate is where they call "home". For years, people have saved and pinched their pennies to buy their new home, but things are changing. As the cost of living continues to rise, but the average income does not seem to be rising at the same rate, it is getting more and more difficult to save money.
Luckily, there are many programs available to where you may not have to have much money out of pocket at all. Often times, you don't need more than about $500. Between government grants and bond programs, certain municipalities and counties will also have special programs throughout the year, and there are also specialized programs for seniors that are living on a fixed income that may not be able to afford a house payment.
In the past, these programs have been popular with first time home buyers, but there are several new initiatives that have opened up to give others the same opportunity. Take advantage of a slower than average real estate market and prepare to buy a home.
I love getting people into houses that they never imagined they would ever be able to own. My goal is to surprise you that even you can have a piece of that American dream.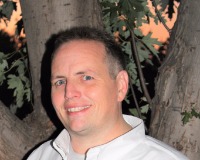 Author:
Trent Rhodes
Phone:
405-831-5543
Dated:
October 18th 2017
Views:
142
About Trent: ...