Dream Home Or Location In Oklahoma City
The first and only way to begin the decision-making process is to "put pen to paper" as my parents say. A dream home becomes a horrible nightmare the moment you can't afford it. As you calculate, look beyond the listing price. Here's why: A house with more than one story costs more to heat than a one story home. And a house with a pool means paying to maintain it. All these extra factors can add up.
That said, there's no such thing as a crystal ball when it comes to buying a house. And wondering whether the house will be too small if you have a party—or too big when the kids leave to start their lives—is inevitable. It's important to envision a home's role over time, making a decision with too many variables in mind can work against you. Buy the house for the way you are living now. Then adapt as you go. Another tip? Decide based on how you live, not the place where you live. A house that offers dramatic lake views with enormous windows can seem like a wonderful place to call home. But if you're rarely home, the views will not be visible most of the time.
Focus on features that will please you indoors. This advice is particularly applicable to high-traffic parts of the house, such as the kitchen. A sleek, minimalist breakfast bar may make your heart skip a beat, but if you've got busy toddlers, a practical kitchen with lots of room and a lot of storage may be a better fit. When you do make a decision, should you make an offer right away? Would you be heart broken if you lost this house to another buyer? If the answer is yes, make an offer. Seldom will you go wrong if you follow your heart.As always, if you are thinking of buying, selling or maybe investing, I would love to help you throughout the process. 405.921.3164 Brittany Neumann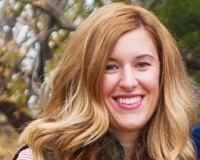 Author:
Brittany Neumann
Phone:
405-921-3164
Dated:
January 14th 2018
Views:
353
About Brittany: Allow me to introduce myself to you. My name is Brittany Michelle Neumann and I am a proud resident...