Mold-resistant drywall was developed specifically to address this common problem.


Mold-Resistant Paint
Mold-resistant paint should only be used after any existing areas of mold growth have already been treated.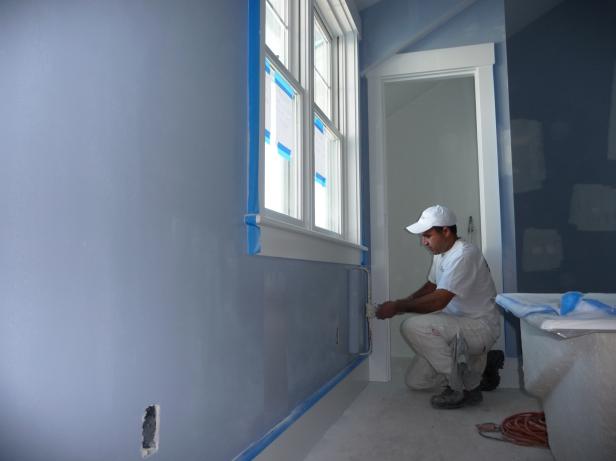 If mold is growing on drywall or inside of walls, the drywall and any other affected materials should be removed and replaced before the application of mold-resistant paint. Once the area has been treated for existing mold, mold-resistant paint can be applied to the walls and floors of any affected areas.
The chemicals in the paint will help to destroy any remaining mold, and seal off the area from further mold growth. When painting, pay special attention to top and bottom corners where walls meet, as these are particularly popular neighborhoods for mold to move in.
Using mold-resistant paint, particularly on basement floors, walls and ceilings, can be an affective way to prevent mold growth in your home.
If you're looking for ways to help keep your home healthy, wash bedding and any other fabrics with which you regularly come in contact. Even though it is impossible to entirely eliminate mold, it is possible to take extra precautions to ensure your mold allergies stay at bay.

If you are looking at foreclosures or older homes, the risk of mold occurrence is always a possibility. Though the presence of mold shouldnt automatically disqualify the home on your list, because it is a treatable issue.
Your Realtor will have great resources to help you with inspectors, Mold Testing and Contractors or Suppliers that can assist you with remedial cleanup and resolve it so you can live mold and allergy free.